American Bresse Chicken Breeders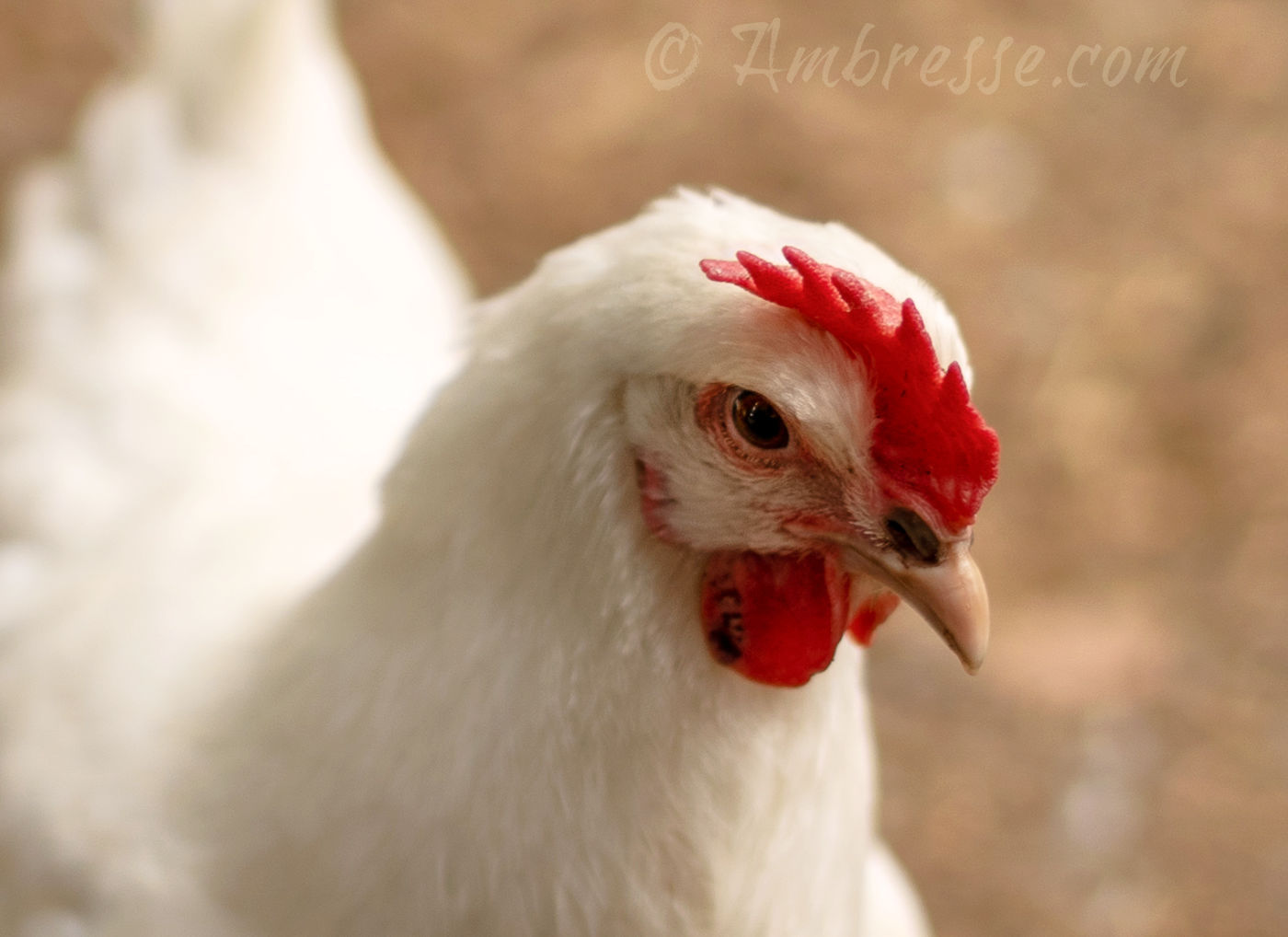 American Bresse Chicken Breeders: This page contains a directory of American Bresse breeders in the USA and Canada, including photos, descriptions, contact information, and in some cases, other additional details.
By now, you have probably discovered that the American Bresse chicken is an outstanding dual-purpose breed providing many eggs per year, and moist, flavorful meals enjoyed by the whole family and special guests alike.

In fact, if you are looking for a source of Am Bresse chickens, this page listing breeders of American Bresse chickens is for you!
---
A couple caveats:

This page went live on 1/8/2022, and therefore is far from complete. Please check back, as new listings will be added every day, as we obtain permissions and listing requests from fellow breeders.



We have not "vetted" any of these breeders! Therefore, it is up to you to do your due diligence, ask questions, and conduct your own research into the qualities of the birds you are considering adding to your own flock. 
Here we go...!

American Bresse Chicken Breeders Directory
California
Sunbird Farms
Location: Visalia, CA 93279
Website: https://sunbirdfarms.com/
Email: info @ sunbirdfarms. com
Phone: +1 (559) 697-5433
Notes: Their stock derives 100% from Greenfire Farms. They start shipping in early March.
1/9/2022
---
Florida
Greenfire Farms
Location: Midway, Florida
Contact via Website: https://greenfirefarms.com/
Standard Mail: Greenfire Farms, P.O. Box 676, Midway, FL 32343
Phone: +1 (866) 954 - 2968
Facebook: https://www.facebook.com/greenfirefarms
Instagram: https://www.instagram.com/greenfirefarms/
Notes: Original importer of French Bresse chickens to the United States.
1/9/2022
---
Mississippi
Bresse Farms
Owner: Justin Moss
Location: Pontotoc, Mississippi 38863
Website: https://www.bressefarms.com/
Facebook: https://www.facebook.com/bressefarms70/
Email: bressefarms70 @ gmail. com
Phone: +1 (662) 871 - 5789
Notes: NPIP certified 65-1489, AI state certified clean by the state of Mississippi.
1/9/2022

---
Montana
Hayley Darnielle
Location: Sidney, Montana 59270
Email: shdarnielle @ outlook .com (best point of contact)
Phone: +1 (406) 480 - 0911
Facebook: Crooked Creek Farms
History: Bloodlines are from Bresse Farms in Mississippi; has been raising ABC's since 2022. Flock: 3 roosters, 26 hens.
Notes:  Not NPIP certified yet, but plans on it by summer of 2022.
1/9/2022
---
New York
Lady Petri's Poultry
Location: Ontario, NY 
Email: Ladypetrispoultry @ gmail .com
Facebook: https://www.facebook.com/LadyPetrisPoultry
History: Our birds are from the 1st and 4th Greenfire Farm imports.
Notes: NPIP and AI clean flock, legal to ship a across state borders :)  My flock is bred for the standard traits, vigor, and hefty size. They enjoy a lot of free range time and are enthusiastic foragers. I highly recommend Bresse for anyone interested in high egg production, meat, or as pets.
1/22/2022
---
North Carolina
North Star Farms, LLC
Location: Laurinburg, NC 
Phone: +1 (907) 350 - 7859
Email: northstarfarm59 @ gmail. com
Facebook: https://www.facebook.com/NorthStarFarmsLLC
Instagram: North_Star_Farms
History: Our lines are now 90% from Keith Loeffler plus 2 Greenfire roosters and 10 Greenfire Farms hens plus 15 Bresse Farms hens. We currently have 60 hens and 15 roosters in four breeding pens.  Our focus is to maintain the white earlobes, meat bird qualities, and egg laying potential of the breed. We do not keep mean roosters.
Notes: We are NPIP certified Nc 55-1627. We are AI, Pullorum, and Typhoid CLEAN as of Dec 2021. We also raise Black Copper Marans and Black Cuckoo Malines (autosexing).
1/9/2022
---
Ohio
Brian Bailey
Location: Mechanicsburg, OH 43044
Facebook: https://www.facebook.com/sunnyacresfarmohio/
1/9/2022
Mandelyn Royal
Location: Cincinnati, Ohio
Website: https://www.arcadianorchard.com
Facebook: https://www.facebook.com/arcadianorchard
Email: arcadianorchard @ gmail. com
Notes: Raises white American Bresse.
1/9/2022
---
Oregon
"It's been three days. Believe it or not, I've already had two queries from the listing on your site" (Kerby Jackson, Oregon).
Kerby Jackson
Location: Grants Pass, OR 97527
Website: www.campines.net
Email: kerbyjackson @ mail. com (best point of contact)
History: Foundation lines are from Greenfire Farms. Has been raising ABC's since 2019.
Notes: I've been breeding standard bred poultry for 45 years. I prefer to utilize individual matings over flock breeding.
1/9/2022
---
Tennessee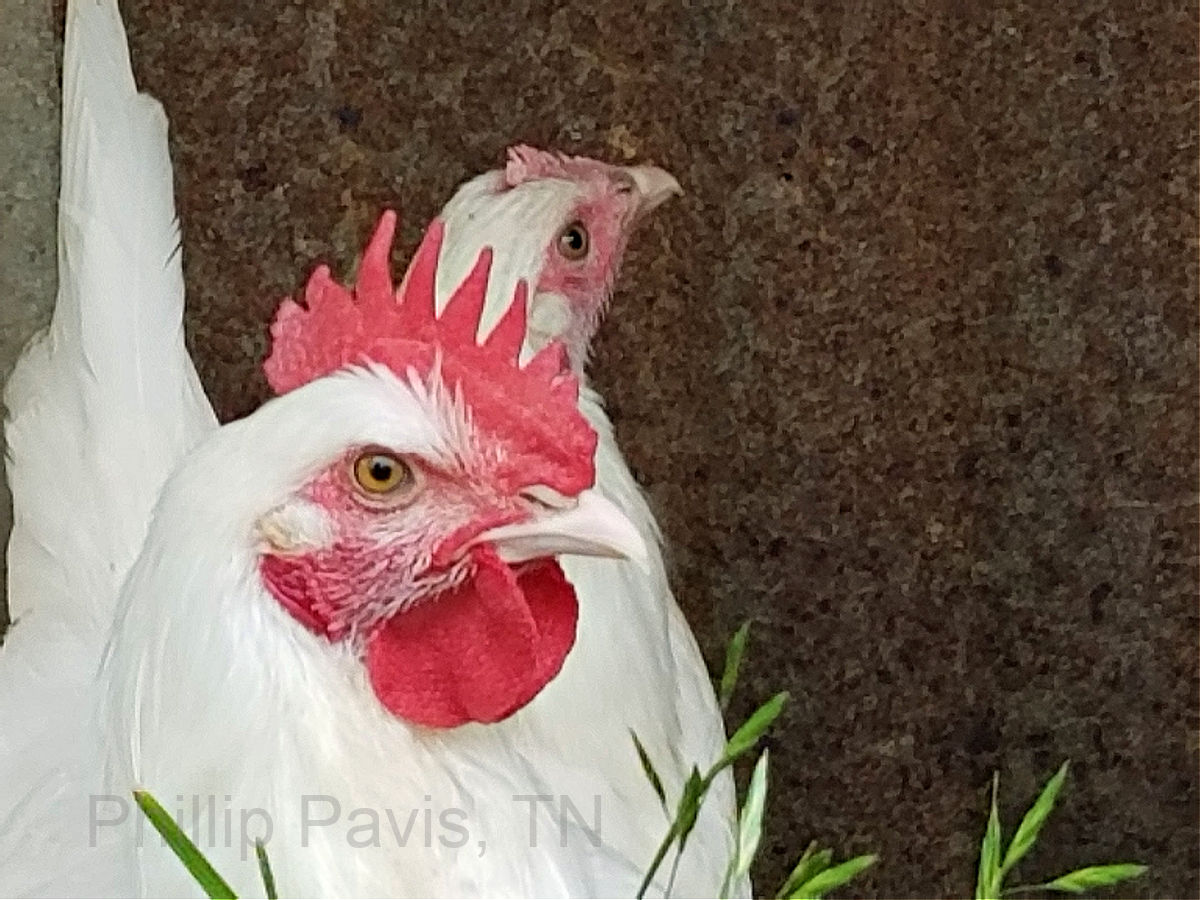 Phillip Pavis
Location: Graysville, Tennessee 37338
Email: Homeshow2 @ yahoo. com (best point of contact)
Phone: +1 (423) 364 - 9026
History: Closed lines from Mandelyn Royal in Ohio. Housed in 2 groups, plans to add a third group in spring of 2022.
Notes: "My birds are from a closed line and we only sell 18 weeks or older. So you don't have to deal with the first 3 culls."
1/9/2022

---
Washington State
Ambresse Acres.
Karen Patry
Location: Port Angeles, WA 98362
Website: Ambresse.com
Email: info @ ambresse .com
History: Foundation stock is from Bresse Farms; we've been raising ABC since late 2020.
Notes: Contact via email or website. No available birds; we are still working on selective breeding. 
1/9/2022
---
Wisconsin
Alexander Schutz
Location: New Glarus, Wisconsin 53574
Email: Schutzteacher @ gmail. com
History: Foundation lines from Bresse Farms, has been raising ABC's since 2019.
Notes: Flock of 15 birds is housed in 3 groups. 
1/9/2022

---
American Bresse Chicken Breeders in Canada
British Columbia
Grade Eh Farms
Location: Delta, BC
Website: https://www.gradeehfarms.ca/
Facebook: https://www.facebook.com/GradeEhFarms/community
Contact Grade Eh Farms via their contact form.
Email: gradeehfarms @ hotmail .com; gradeehfarms @ gmail .com
Notes: Poulet de Delta = Canadian Bresse. They ship birds throughout Canada.
1/9/2022
---
Check These Links for More American Bresse Chicken Breeders
If you have not found an American Bresse chicken breeder near you, try checking these links to see where there might be Am Bresse breeders not too far away from you: 
Here's to your successful search for American Bresse chicken breeders!
---
Get your own free American Bresse Chicken Breeder listing on Ambresse.com!
Do you raise American Bresse chickens? If so, we invite you to fill out and submit the form below. We'll create your breeder listing from the info you give us, or contact you if we have any questions.
Add a Photo or Two to Your American Bresse Chicken Breeders Listing!
Am Bresse flock rooster at Ambresse Acres.
Including a photo or two with your flock listing is a great selling point and will encourage prospective customers to contact you.
Please send one or a few photos to info @ ambresse .com, or ambresseacres @ gmail .com.  We will include them with your listing.
(Your photos will be fully attributed to you. We will watermark them with your name or business entity, if you haven't done so already. If we use them elsewhere on the website, your photo will always receive attribution to you and include a link back to your information.)
Please give us a holler through email or Contact Us page should you have any questions. Thank you in advance!

Ambresse.com Sends Prospective Customers to Your Website, or Facebook Page, or Both!
Ambresse.com will send prospective customers to your website, or Facebook page, or both!

Yes, Ambresse.com is a very young website right now, but our traffic WILL build over the next few months. The result will be obvious to American Bresse breeders listed on this page: Lots of inquiries about their American Bresse breeding stock, eggs, or other services you offer! 
Comments sent by rabbit breeders to Raising-Rabbits.com:
"Thank you so much for your website...
We are no longer able to handle the number of inquiries we get from [Raising-Rabbits]!" (Timothy L, CA)
"Thank you so much for this amazing service you provide....
We have had so many emails from [Raising-Rabbits] this year!"
(What the Fluffle Rabbitry in NC)
Ambresse.com website traffic is already building!
I fully expect it to follow a similar website growth trajectory as did my Raising-Rabbits site: Just ONE year after inception, Raising-Rabbits was already experiencing 1,086 unique visitors every day who collectively viewed more than 4,660 pages per day. 
I am confident that I can deliver on my expectations of a high visitor rate because:
The chicken breeder demographic is much larger than the rabbit breeder demographic, meaning visits to Ambresse.com should grow rapidly
The interest in American Bresse chickens is growing like crazy (with reason!)
I am applying the same expertise with website building and keyword techniques to build the Ambresse.com website. 
Now is the time to let people know that you are raising American Bresse!
Start now, and soon your name will become familiar to those involved in the world of American Bresse chickens. This may catapult you into the success you are looking for, as long as you do your part: Excellent breeding and husbandry practices.
More than anything, I am excited about the opportunity to further the interests of the American Bresse breed, and at the same time offer whatever helping hand I can to American Bresse Chicken breeders!
Here's a link that will take you back up to that Breeder Listing Form!
---